Montag, 8. April 2013 von heikoheftich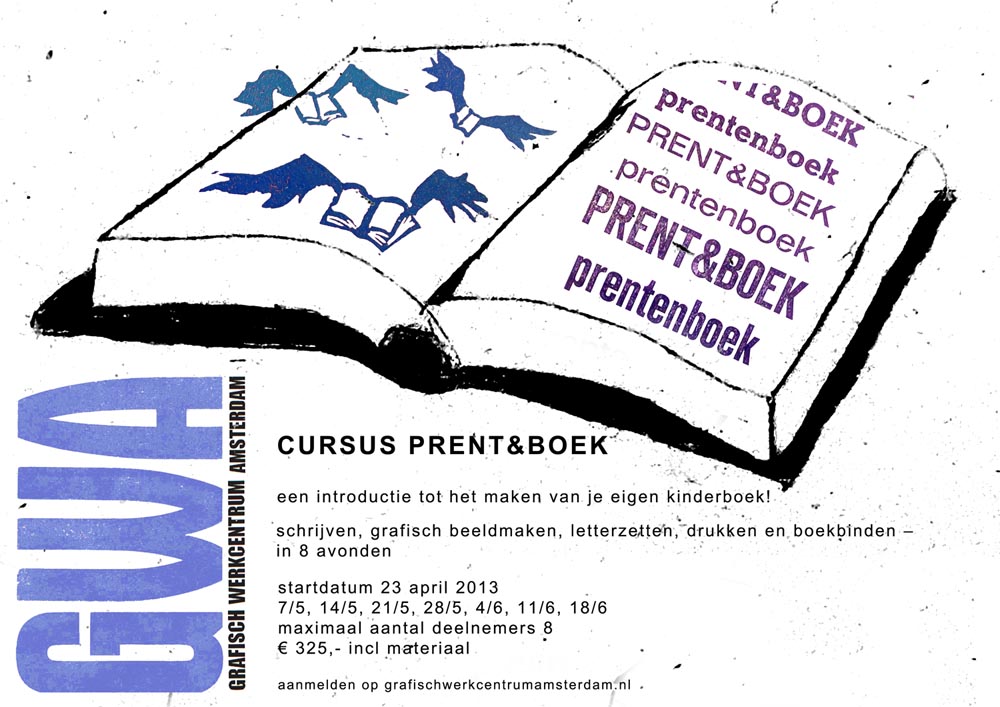 via E-Mail by one of the THEOS's:
Creative into the spring!

Dear all!

I am very happy to announce my upcoming workshop "Make your own childrensbook" at the Grafisch Werkcentrum Amsterdam, starting on April 23rd! With this email I sent you some more infos (if anyone needs an english translation, please contact me! Also non-native (dutch)speakers are happily invited to take part in the workshop!) and would be glad if you would forward this email to your moms, dads, grandmas, grandpas, aunts, uncles, siblings, friends, collegues and acquaintances who always wanted to make a childrensbook but never dared to!

For more info about the GWA, and to subscribe to the workshop, have a look at…

grafischwerkcentrumamsterdam.nl

All the best!
Kategorie: Art, Link, Literatur, Photographie | Kommentare deaktiviert für Workshop: Maak je eigen Kinderboek!